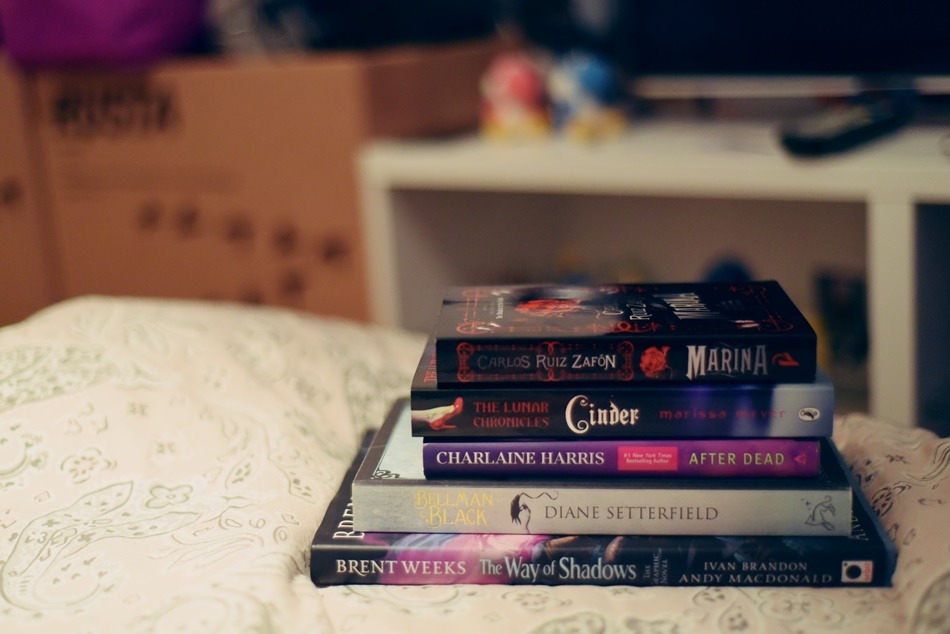 Jag är inte den som shoppar böcker ofta, men när jag gick förbi The English Bookshop i Uppsala igår (Anställ mig! Älskar er butik!), så såg jag att de hade ett bord med böcker till rea-priser utanför. Det fanns många godbitar kvar och jag hade med glädje köpt fler, men nöjde mig med 4 för 100 kr plus Cinder (115 kr) som jag som omväxlings skull faktiskt vill ha i bokhyllan ihop med Scarlet, Cress, Fairest och Winter som jag också tänker köpa. Marina har jag på svenska, men den här utgåvan var så mycket finare!
Som ni ser blev det även en bok av Charlaine Harris, som jag inte har förlåtit sedan hon förstörde serien om Sookie Stackhouse i de sista böckerna. För mig var det Eric all the way, men man kan inte alltid få som man vill…
Så för alla böckerna betalade jag 215 kr – ett riktigt kap!